El Cerrito Development Site
La Paz, Baja California Sur, Mexico
Asking price for the property is 2,290,000 USD.
The seller will look at all trades with properties in Vancouver area.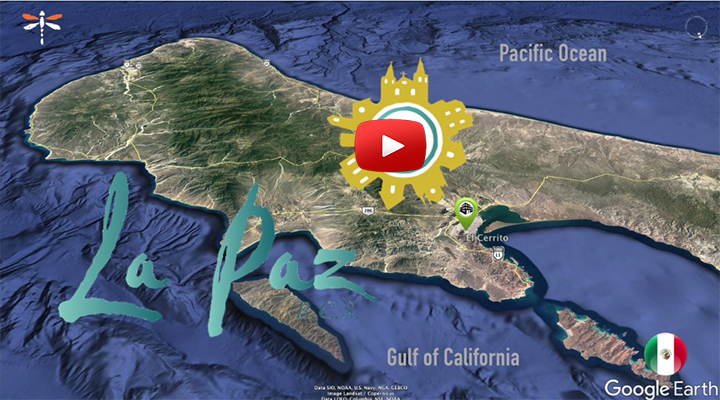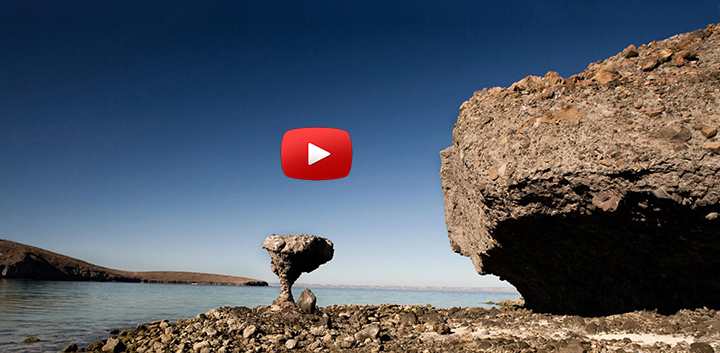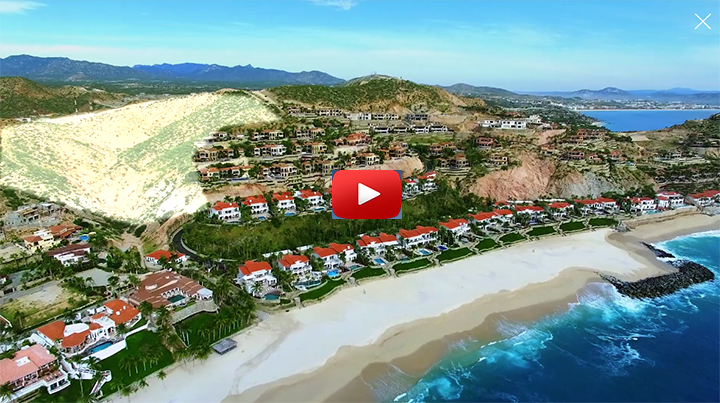 La Paz is undoubtedly a place that offers top quality services without losing the charm of a small city, safe and welcoming, but cosmopolitan at the same time, surely a city that covers all your needs. It is the perfect place to enjoy beaches, landscapes, water activities, adventure and promenades almost exclusively, thanks to its tranquility and unique features that make it a place away from the hustle and bustle.
Here you can enjoy activities such as sighting of the gray whale, swimming with whale sharks or diving and snorkeling at Espíritu Santo Island. You can also take a quiet walk visiting the De Todos Santos "Magical Town" and its majestic surroundings.
The property, El Cerrito is 29 hectares or 71.789 acres located ten minutes from the downtown heart of La Paz and less than thirty minutes from the International Airport. It has stunning ocean, city and mountain views and is only minutes away from the five kilometer Malecon [boardwalk], two marinas, and the new Gary Player signature golf course scheduled to open in 2010.
El Cerrito location minutes from La Paz - Google Map
El Cerrito with its proposed project represents an excellent return on investment in a growing market with very little inventory of ocean view land, homes or condominiums in the city proper.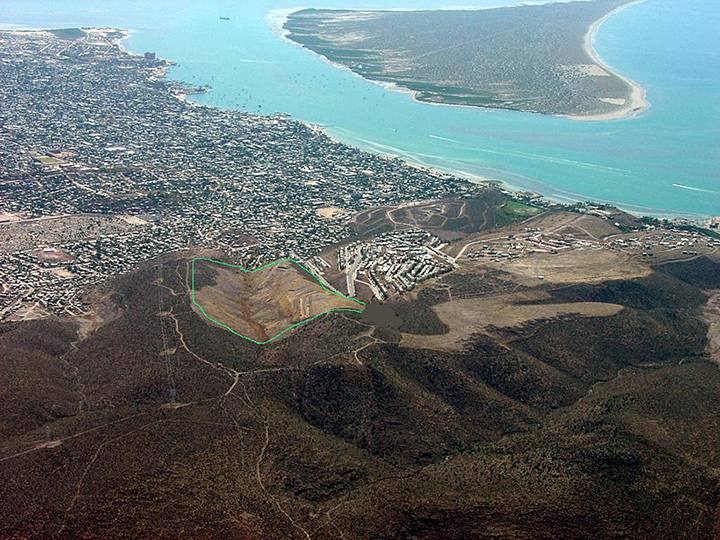 El Cerrito Proposed Master Plan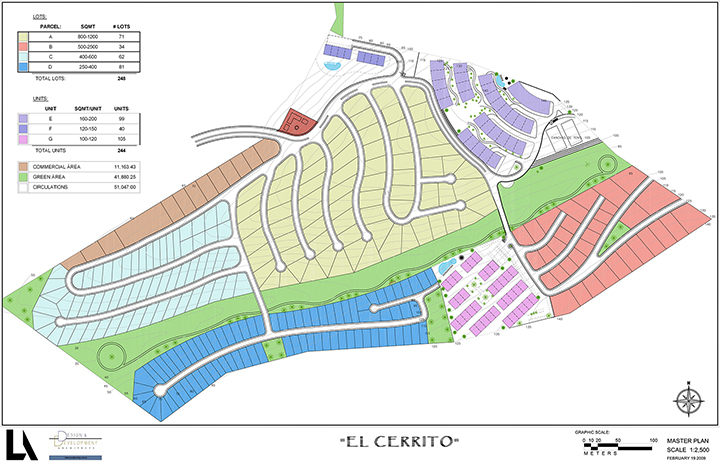 El Cerrito Development Projections & Costs - PDF format
The ministry of finance and tourism announced a residential development in La Paz, "Punta Morte Mission," which will offer 4,000 lots and homes at Km. 21 north of the city.