168 W. 1st Ave
,
Vancouver
, BC,
V5Y 1A6
Levels:

17

Suites:

120

Status:

N/A

Built:

N/A


Map:

Concierge:

N/A

On Site Manager:

N/A

Type:

Under Construction


Bldg #:

97
Wall Centre False Creek News Articles
PRINT VIEW

BUILDING WEBSITE Wall Centre False Creek, Vancouver. 120 homes is 2 high-rises. West 1 1708 Columbia St. V5Y 4A1 is 15 levels and West 2 168 W.1st Ave. V5Y 1A6 is 14 levels. This website contains: current building MLS listings & MLS sale info, building floor plans & strata plans, pictures of lobby & common area, developer, strata & concierge contact info, interactive 3D & Google location Maps link
www.6717000.com/maps
with downtown intersection virtual tours, downtown listing assignment lists of buildings under construction & aerial/satellite pictures of this building. For more info, click the side bar of this page or use the search feature in the top right hand corner of any page. Building map location; Building #195-Map 5, Vancouver West End Area.
Strata Company:

N/A

Concierge:

N/A

On Site Manager:

N/A

Developer:

Wall Centre False Creek Limited Partnership 604 874 9232

Architect:

N/A
Google Map
Bing Map
49.269947598449846,-123.10859646516954
Google Street View
View Larger Map

Development Application
Picture taken February 2008


Development Application
Picture taken February 2008


Construction Site
Picture taken February 2008


The Wall
Picture taken February 2008


Construction Site
Picture taken February 2008


W. 2nd Ave. & Construction Site
Picture taken February 2008


Columbia & W. 2nd Construction Site
Picture taken February 2008


100 Blk. Looking West
With Millenium Water on Right
Picture taken February 2008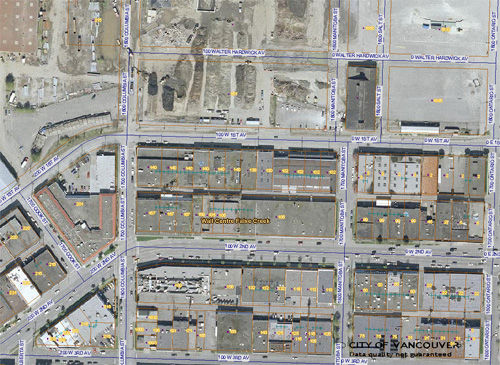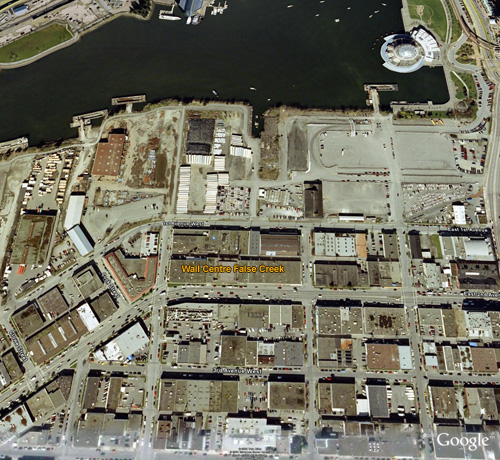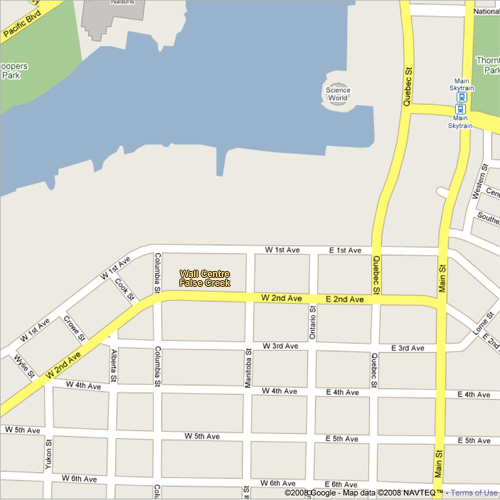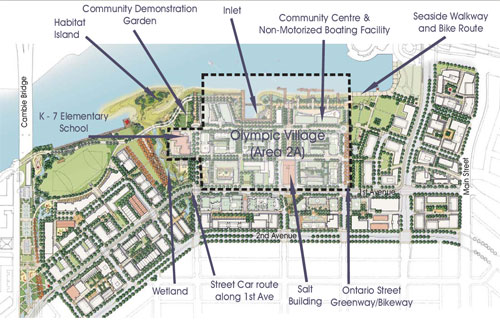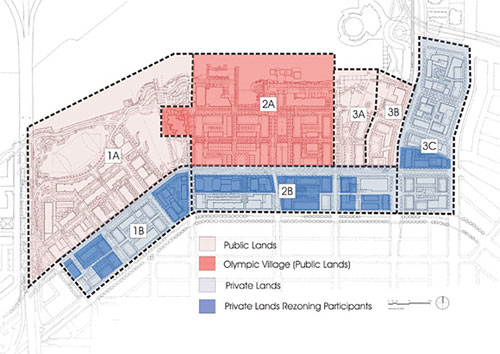 Area Land Ownership Information

Millennium Water Construction Site of Olympic Village
Picture Taken July 2007


Millennium Water Construction Site of Olympic Village
Picture Taken July 2007


Millennium Water Construction Site of Olympic Village
Picture Taken July 2007


Millennium Water Construction Site of Olympic Village
Picture Taken July 2007


Millennium Water Construction Site of Olympic Village
Picture Taken July 2007


Millennium Water Construction Site of Olympic Village
Picture Taken July 2007


Millennium Water Construction Site of Olympic Village
Picture Taken July 2007


Millennium Water Construction Site of Olympic Village
Picture Taken July 2007


Millennium Water Construction Site of Olympic Village
Picture Taken July 2007


Millennium Water Construction Site of Olympic Village
Picture Taken July 2007


Millennium Water Construction Site of Olympic Village
Picture Taken July 2007


Millennium Water Construction Site of Olympic Village
Picture Taken July 2007


Millennium Water Construction Site of Olympic Village
Picture Taken July 2007


Millennium Water Construction Site of Olympic Village
Picture Taken July 2007


Millennium Water Construction Site of Olympic Village
Picture Taken July 2007


Millennium Water Construction Site of Olympic Village
Picture Taken July 2007


False Creek &
Olympic Village Site


False Creek &
Olympic Village Site


False Creek &
Olympic Village Site


False Creek &
Olympic Village Site


Olympic Village Site
& Cambie Bridge


Olympic Site &
Salt Building


Construction Site

1 Athlete's Way
Community Centre


Along W. 1st Ave.


Looking West From Ontario Street


To False Creek Walkway


Construction Site


Ontario St. Looking North


Ontario Station


Olympic Site & Salt Building


GM Place, BC Place, Spectrum U/C &
Olypmic Village Site


BC Place, False
Creek & Olypmic
Village Site


Beside Science World


Science World & Olympic Village Site


Science World &
Olypmic Village Site


False Creek


Olympic Village Site


Olympic Village Site
& Future Marina


Olympic Village Site

Top