47 Nelson
,
Vancouver
, BC,
Levels:

28

Suites:

0

Status:

Estimated Completion

Built:

N/A


Map:

Concierge:

N/A

On Site Manager:

N/A

Type:

Under Construction


Bldg #:

165
Colour News Articles
PRINT VIEW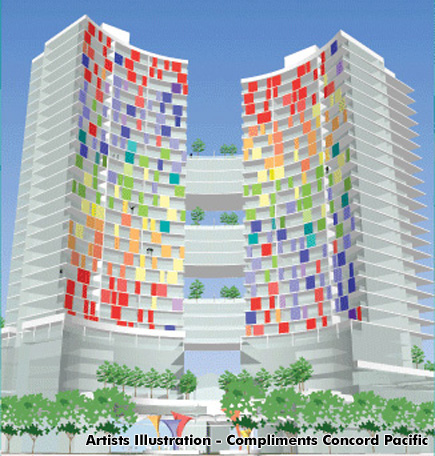 Strata Company:

N/A

Concierge:

N/A

On Site Manager:

N/A

Developer:

Concord Pacific

Architect:

N/A
Google Map
Bing Map
Mixed Use Development
Project 2538

 

(Downtown)

 
Project:

Mixed Use Development

Status:

Proposed

Location:

47 NELSON ST

Zoning:

BCPED

Project Type:

Rezoning

Department:

Planning Department

Application Date:

2007/12/11

No:   2007027

 

City Contact:

Ian Cooper  604.873.7796  

Description:

To rezone the portion of False Creek North Area 5B which is west of the Cambie Bridgehead, from BCPED to CD-1, to allow two residential towers, 28 and 30 storeys, with retail and other commercial uses at the lower levels. A floor space ratio of 7.0 is proposed and maximum building height of 300 feet. Council approved in May, 2007 that such an application could be considered concurrently with the Northeast False Creek High Level Review which is underway. (West half of proerty addressed as 10 Terry Fox Way)
IMPORTANT NOTICE: While the City of Vancouver attempts to ensure this list is complete and accurate, the City of Vancouver nor their employees warrant or represent that the information is accurate or complete. The information is provided on the basis and condition that the City of Vancouver and its employees shall not be liable for any loss, cost or damages incurred by anyone should the information be inaccurate or incomplete as a result of negligence or otherwise. A recipient of the information is taken to have agreed to the condition.