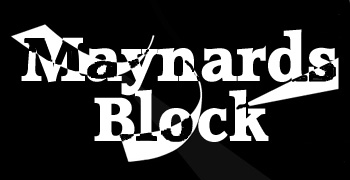 445 W. 2nd Ave.
,
Vancouver
, BC,
V5Y 1E3
Levels:

13

Suites:

254

Status:

Completed

Built:

2012


Map:

Concierge:

N/A

On Site Manager:

N/A

Type:

Freehold


Bldg #:

98
The Maynards Block News Articles
PRINT VIEW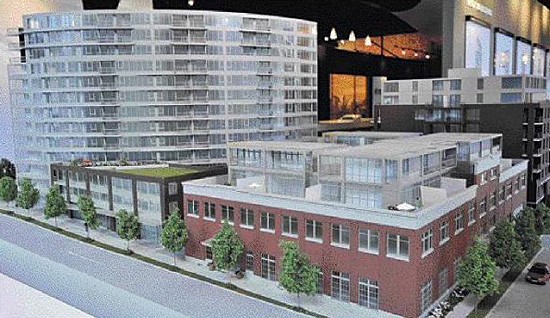 BUILDING WEBSITE
www.maynardsblock.com
at 445 West 2nd Avenue, Vancouver, BC, V5Y 1E3, South East False Creek Neighborhood,106 suites, 28 levels, built 2012. This website contains: current building MLS listings & MLS sale info, building floor plans & strata plans, pictures of lobby & common area, developer, strata & concierge contact info, interactive 3D & Google location Maps link
www.6717000.com/maps
with downtown intersection virtual tours, downtown listing assignment lists of buildings under construction & aerial/satellite pictures of this building. For more info, click the side bar of this page or use the search feature in the top right hand corner of any page. Building map location; Building #99-Map 5, Mount Pleasant Area.
Strata Company:

Rancho Management Services (B.C.) Ltd. ((604) 684-4508)

Concierge:

N/A

On Site Manager:

N/A

Developer:

Aquilini Investment Group 604.687.8813

Architect:

N/A
Google Map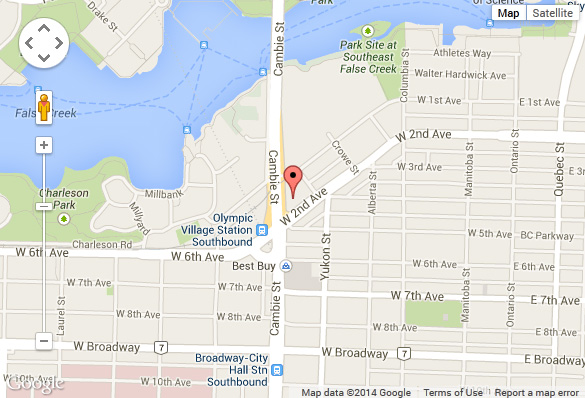 Please click the image above to view full map. This will open in a new window.
Bing Map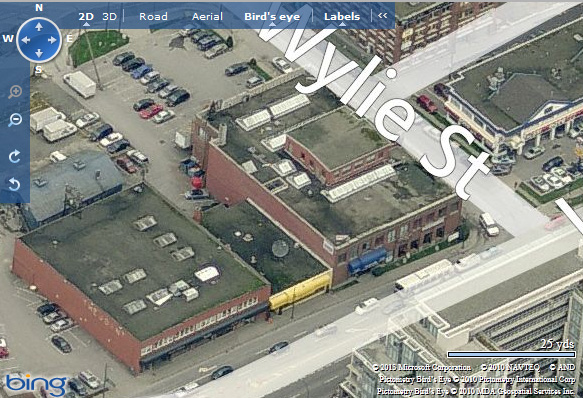 Please click the image above to view full map. This will open in a new window.
Google Street View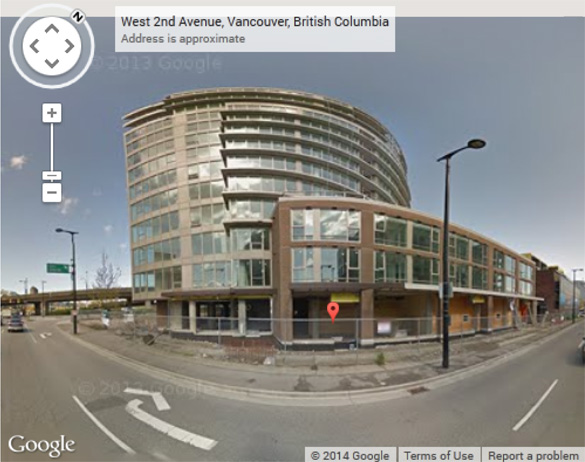 Please click the image above to view full map. This will open in a new window.
415 W 2nd Maynards Block, Developer Aquilini Investment Group, Marketing; Rennie Marketing Systems, Development Website; www.maynardsblock.com/ Display Suite 415 W 2nd 604-893-8378 Open Daily 12-5 except Friday, Live the Legend in two Intelligently Modern 13-and 9-Storey Concrete, Steel and glass towers connected to the historically restored Maynards Brick Building, freshly updated with two additional floors of residential townhomes. Clean lines and curves bend gently outward, complimented by the organic contrast of brick, metal and glass that come together to capture the expansive views of the mountains and city. Separate styles that blend harmoniously with the building's original character, inside and out. A celebrated cultural moment that retains the past in order to sustain the future.

Kitchen
LG bottom mount fridge
Stainless steel range
stainless steel dishwasher
Stainless steel sink
European style kitchen cabinetry
Undermounted puck lighting
Granite countertops
Laminate hardwood floors
Recessed pot lighting

Bathroom
European cabinetry
Large format tile floor
Large format tile shower surround

Living Areas
Wide plank flooring in entry, den, living room and dining room
Carpeting in the bedroom
Front-loading washer and dryer

Amenities
Multi-purpose amenity room
Exercise room
Agricultural garden plots on 3rd floor

Security
Single-floor access
Secure amenities access
Ehterphone with camera
Double-gated garage entry




Fitness Centre 455 W. 2nd


Maynard's Block West Building


Courtyard


Maynard's Block North Building


Walkway by Cambie Bridge


Maynard's Block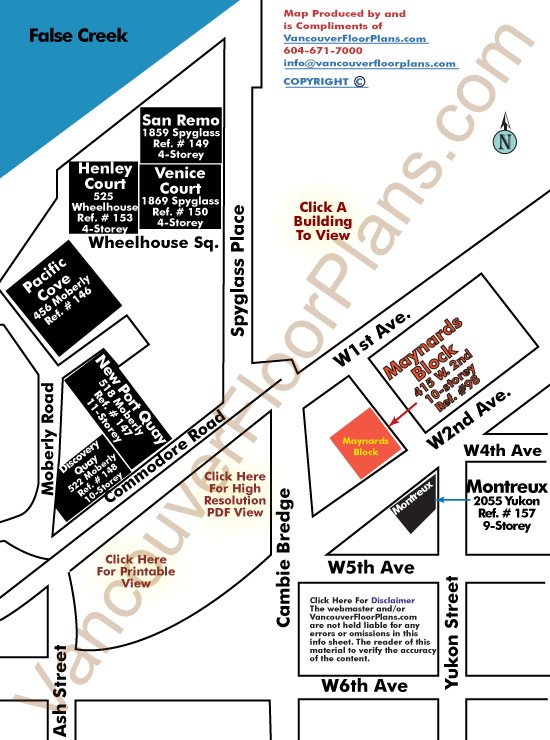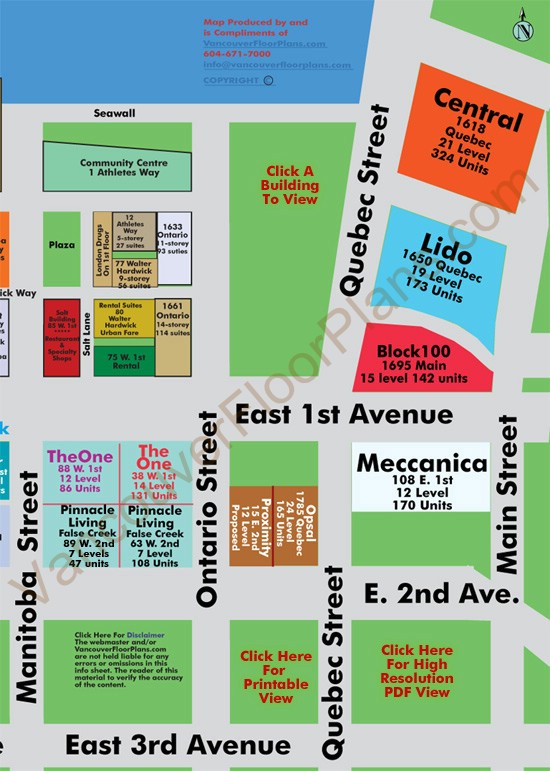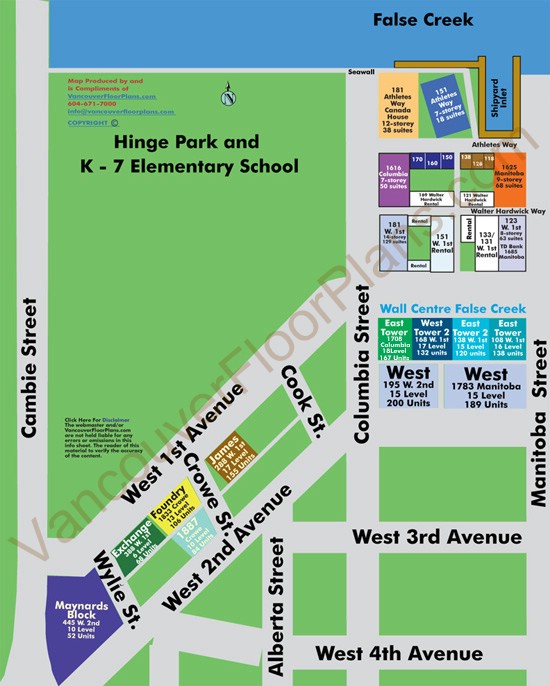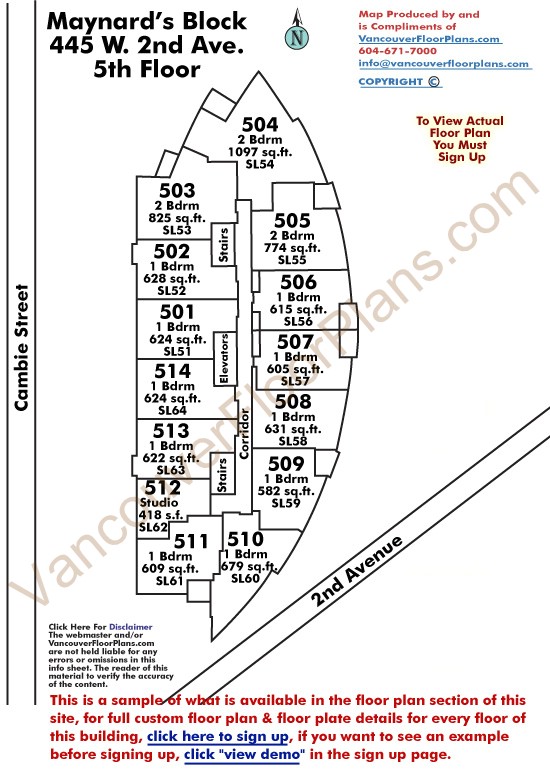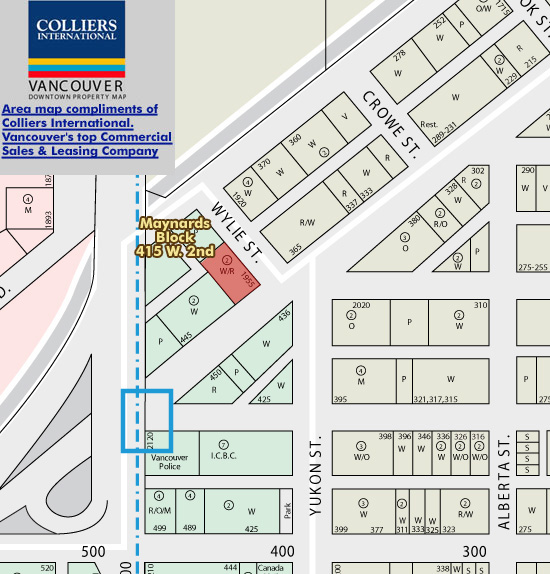 1) Click Here For Printable Version Of Above Map
2) Click here for Colliers full downtown area map in PDF format (845 KB)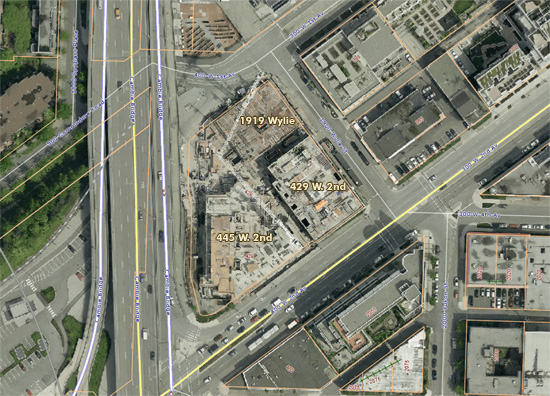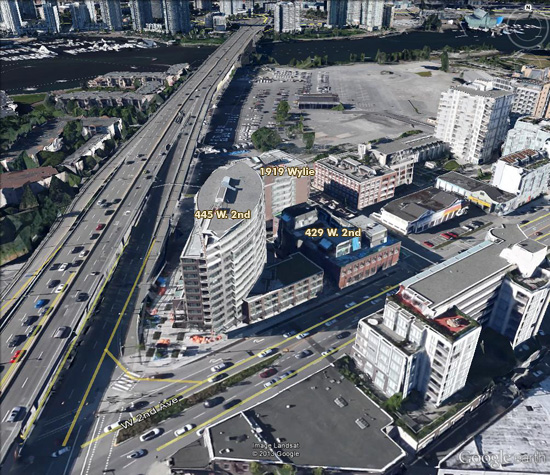 Yukon & W. 2nd Ave.


Maynard's Block


Low-rise and
West Tower


Heritabe Building


Fitness Centre
West Tower


Maynard's Block
West Tower


Looking East on
West 2nd


West Tower


Back of Building


Courtyard


North Building


Retail Space


Look Up at
West Tower


Townhouses


Townhouses


Townhouses


Courtyard


Back North Building


Looking East on
West 2nd


West Tower


Courtyard


North Building


North Building


Walkway by
Cambie Bridge


Walkway by
Cambie Bridge


Walkway by
Combie Bridge


North Bulding


Heritabe Bulding


Wylie & 2nd Ave.


North Building


Wylie, 2nd Ave.
and Cambie


North Building

Something for everybody at Maynards in False Creek
Latest from Aquilini combines modern, heritage and retail in three buildings
By Claudia Kwan,
Special to The Sun
October 24, 2009
THE MAYNARDS BLOCK
Location: Southeast False Creek, Vancouver
Project size: 253 apartments and townhouses, 3 buildings
Residence size: studios, 426 sq. ft. - 506 sq. ft.; 1 bed, 533 sq. ft. - 726 sq. ft.; 1 bed + den/solarium, 452 sq. ft. - 871 sq. ft.; 2 bed, 777 sq. ft. - 1,150 sq. ft.; 2 bed + den/solarium 851 sq. ft. - 2,809 sq. ft.; townhouses 1,040 sq. ft. - 1,838 sq. ft.
Developer: Aquilini Investment Group
Architect: Michelange Panzini Architectes/Buttjes Architecture Inc.
Sales centre: 415 West Second
Hours: noon - 5 p.m., Sat. -Thurs.
Telephone: 604-893-8378
Web: www.maynardsblock.com
Occupancy: Winter 2012
- - -
The Maynards Block appears set up to be all things to all people. How else to describe a location that covers nearly a full city block at the south foot of Cambie Bridge and three separate buildings with heritage and modern residential, and expansive retail?
The original Maynards building was once the garage in which Telus predecessors stored repair and maintenance vehicles. In its proposed new form, developer Aquilini Investment Group foresees an anchor tenant occupying 26,000 square feet of retail space on the first two floors. It's in keeping with the mixed-use neighbourhood, with other large stores, including Winners, HomeSense, Home Depot, Canadian Tire, Best Buy, London Drugs, Save-On-Foods and Whole Foods, to the south, on Cambie Street. The Olympic Village Canada Line Station is 200 metres away.
Two floors of new construction will go on top of the heritage component, visibly different from the brick of the original building.
Project manager Greg Zayadi of Rennie Marketing Systems jokingly calls the 11 double-height lofts "glass boxes."
"They have windows on both sides, top to bottom, with no internal hallway, so the front door is outside," he says. "They're the ultimate bachelor pads."
Each loft will have an expansive deck, and there will be four-by-eight-foot community garden plots -- 13 in all -- in a common area in the back.
There are seven townhomes in the nine-storey north building. Barry Savage, Aquilini's vice-president of development, says he expects they will appeal t0 young families who can appreciate the benefits of split-level living -- sound separation comes to mind -- as well as pet owners.
"On the ground floor, you can let the dog right out into the courtyard just by opening the front door," he points out. (He says this as his own dog plays at his feet, chewing at her leash and begging for some park time.)
The west building is the largest building, at 13 storeys and 164 apartments, each with in-suite storage. Small retail spaces will line the first floor. From overhead, it's designed to look like a fish; those at the "head" and "tail" will get wide angle views of the Olympic Village, False Creek, the North Shore mountains and Cambie Bridge. In deference to the bridge's proximity, some of the balconies on the west side of the building will be enclosed.
(A note before we go any further -- it's impossible not to connect the Aquilini name with its premier asset, the Vancouver Canucks. There's an insert in the sales package explaining exactly what a company best known for owning a sports team knows about the business of developing homes. Bottom line? "They're diversified -- meaning they're stable financially -- and they're deeply committed to Vancouver," Zayadi says.)
While the most expensive residence -- a townhouse -- is priced at just under $1 million, Zayadi says affordability was a big goal. Two-thirds of the units in the development are priced below $400,000, and some of those are below $300,000. Parking is included for all 253 residences.
Zayadi believes owner-occupiers will form more than half of the residents, mainly people who currently live downtown but who are pushing out to southeast False Creek in search of a little more living room.
He also thinks investors will be able to get $2 a square foot in rent; that's similar to the rates downtown.
Sales were initially intended to start last year, but Zayadi says a decision was made to wait until after construction began this summer on another Aquilini development on Richards Street.
Waiting, he says, allowed the company to pass on construction savings in lower labour and materials costs, meaning a drop in price from the mid-$700-a-square-foot range to, on average, $600 a square foot.
With the obvious exposure benefits associated with a close proximity to the athletes' village, why not then wait until after the 2010 Games to start selling?
"We're not targeting high-end clientele," says Savage. "We want to be under construction right after the Games. It's more important to get started than to get an extra dollar from buyers. Then we can move on to the next project."
Savage estimates the heritage aspect of Maynards added about five per cent in costs, including jackhammering out the floor in the original building, which has a five- to six-foot slope.
They also found it too expensive to put the parking garage underneath the original building, and had to redo it, placing it under the two new construction buildings.
However, since there is only expected to be the one retail tenant inside the two floors of the heritage building, they weren't forced to do expensive renovations to accommodate HVAC - heating, ventilation and air conditioning -- or piping.
Savage says city hall's heritage commission was very clear about having the new construction look different from the original Maynards building. There is brick on all four faces of the bottom seven floors of the north building, and some on the west face of the west building, but it is of a different colour than the heritage material, as chosen by the commission. The remainder is almost entirely glass and concrete.
The residence interiors are all about the linear and contemporary. Sinks and tubs are cleanly square, with hardly a rounded corner to be found. Tiles are square or rectangular.
In the kitchen, the space-challenged will enjoy a Lazy Susan cupboard for pots and pans. The rotation gently drifts to a stop once a 360-degree turn has been completed. Cooks may mourn that there's an electrical rather than natural gas stovetop, but Savage says whoever pays the bills will like it better. In fact, there is no natural gas in any of the buildings.
"Natural gas is monitored communally in residential buildings," points out Savage. "Now that's great for some people, but if you're thrifty and energy-conscious, in many cases, you end up paying for what your neighbour uses."
The developer has also consciously chosen not to apply for LEED Silver certification, because it didn't want to saddle the strata council with the LEED monitoring process for a year after the building completes. Savage also says since all new buildings must meet City of Vancouver environmental requirements -- essentially equivalent with LEED silver -- it's not really an additional marketing tool, and buyers are assured of the standards being met even without the certification.
© Copyright (c) The Vancouver Sun