1400 Granville
,
Vancouver
, BC,
12344556
Levels:

0

Suites:

0

Status:

N/A

Built:

N/A


Map:

Concierge:

N/A

On Site Manager:

N/A

Type:

Freehold


Bldg #:

905
North Granville Bridge Development News Articles
PRINT VIEW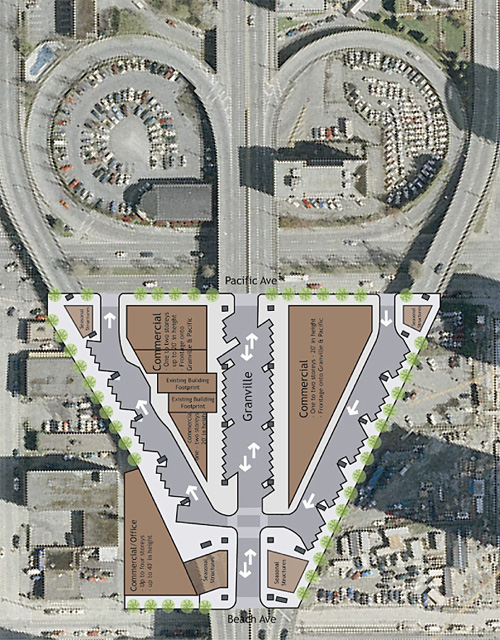 Strata Company:

N/A

Concierge:

N/A

On Site Manager:

N/A

Developer:

N/A

Architect:

N/A
Google Map
Bing Map
Google Street View
View Larger Map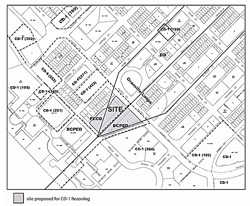 Vancouver city officials are working on guidelines to shape the transformation of the area around the north end of Granville bridge -- including the creation of a neighborhood market on city property under the bridge and the possible redevelopment of the Cecil and Yale hotels on Granville Street.

At least one roadway approach to the bridge -- the westerly loop -- is likely to be removed to make room for a "gateway development," Vancouver city co-director of planning Larry Beasley said in an interview.

City planners and area land owners are studying development options and Beasley said the subject will likely be one of the first items a newly elected city council deals with next year.

He said architects representing the Cecil and Yale hotels have approached the city about redeveloping the properties but no specific plans have been developed. Beasley said development in the area will include a mixture of housing, office, hotel and retail projects.

"There's no question we'd prefer to save any historic buildings that are identified as important," Beasley said.

The Yale Hotel, built in 1888, is a registered building in the city but not a designated heritage building. The Cecil Hotel, built in 1908, is not a heritage building either but some Vancouver residents feel it has heritage value because the founders of Greenpeace conducted much of their business there before they got a public office.

Beasley said city planners envision a neighborhood commercial centre on city land under the Granville Bridge extending south from Pacific Boulevard to at least Beach Avenue and possibly down to False Creek. He said the project would have outlets like a food store, drug store, deli and coffee bar to serve the area's growing population.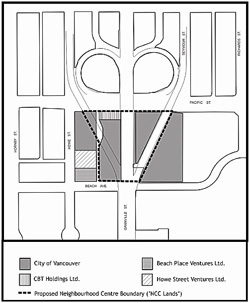 Condo builder Cressey Development Group, meanwhile, plans to build one or two residential towers on a site now occupied by the 66-room Travelodge Hotel property at Howe and Drake streets near the Granville Bridge.
Cressey vice-president Hani Lammam confirmed the company bought the property for an undisclosed price in a transaction that closed Friday.
"There are very few development parcels left in the downtown core and this is definitely one of them so we pursued it very aggressively," he said in an interview. "The property will allow for great views to the south."
Lammam said Cressey wants to build 215 residential units on the 33,000-square-foot site and expects it will take at least a year to get the necessary approvals to begin construction. He said the project will have to complement city plans for the area around the north end of Granville Bridge.
Vancouver hotel industry broker Angus Wilkinson said he's concerned about the loss of hotel sites for condominium projects. He noted properties that used to be zoned for commercial use have been rezoned primarily for residential use in recent years -- including sites at Dunsmuir and Granville and 900 Burrard.
"We're seeing hotel properties coming off the market and becoming condominiums at a time when we have a new convention centre opening in 2008," he said. "We're going to have triple the number of convention people coming to the city. Where are we going to put hotel rooms?"
© The Vancouver Sun 2005